Join in the fun on National Fitness Day, completing your Alive Active Mile, your way!  
This route is a bit longer than a mile!!
Over the past few months the local community have given us great inspiration by finding new ways to stay active whilst staying safe at home. However many of us have found it extremely difficult during lock-down to keep up with our regular exercise routines which has led to a loss in fitness levels. At Alive we are passionate about being active and the community development team are here to help you live a healthy and active lifestyle!
Alive are inviting the people of West Norfolk to join with us to celebrate National Fitness Day on the 23 September 2020. It is a day when everyone in our community no matter what age, background or ability can come together to celebrate being fit and healthy and inspire us to move a bit more.
This national event organised by ukactive (
www.ukactive.com
) is a reminder of why its good to move, highlighting the role that physical activity plays in helping us lead healthier, happier lives both physically and mentally. ukactive reports that the UK faces a physical inactivity crisis, with evidence showing that the average adult spends more time on the toilet every week than exercising. Physical inactivity leads to more than 20 long-term health conditions such as type-2 diabetes, some cancers and osteoporosis.
Whilst this is a one day event we want to inspire people to celebrate with us what they love about fitness all year through and as many people as possible to use it as a commitment to change their physical activity habits to ensure a lifetime of benefits!
On the 23 September join in with the Alive Active Mile. This can be completed through:-
Any form of physical activity, you just need to MOVE!
Walk, run, cycle, swim, canoe, paddle board to name a few but anything goes!
Active travel – to and from your destination – walking or cycling to work or school
Completing your mile at your normal training session – football, boot camp, fitness class or game of golf!
Residential homes, care homes, nurseries, schools and workplaces to encourage their staff, students and residents to take part.
Members of Alive West Norfolk can use take part using the pools and gym's.
The track at Lynnsport will be open to members and non-members on the day – mums and dads can bring their toddlers and babies in buggies and anyone who uses a mobility aid is more than welcome to complete as much of the 4 lap's of the track they can.
For those isolating in their homes completing 2000 steps will give them their Alive Active Mile. This is 1/5 of the 10,000 steps a day we should all be aiming for.
With so many activities cancelled this year and so many people looking for inspiration to improve their fitness we really hope that you will join us for this fun event.
Your chance to comment on
Terrington St John Neighbourhood Plan
Since the last consultation we have made some changes to the content and presentation of the Neighbourhood Plan.  Before we submit it to the Borough Council of King's Lynn and West Norfolk there is a further opportunity for you to comment.
There will be a period of 8 weeks from 24 August 2020 to 18 October 2020 for consultation with local residents, business and with relevant statutory bodies.
Unfortunately, the Covid19 social distancing requirements mean that we cannot hold an Open Day or Public Meeting in the way we would normally.
The Draft Plan can be viewed by downloading the PDF documents above.
Those who would prefer to have a printed copy can borrow one from any of the following parish councillors:
Colin Clifton                   01945 881284
Robert Dye                     01945 880949
Chris Gibbs                    01945 880018
Aidan Hoey                     [email protected]
Nicolete Friedmann       01945 881028
Martin Dale                     01945 880259
Angela Bishop               01945 880081
Comments can be made by email to the clerk: [email protected] Or by post to the clerk: Mrs G Robinson, 46 School Road, Terrington St John, PE14 7SG.
All the comments made will be considered and where necessary the Plan will be modified to reflect them.  The Plan will then be submitted to the Borough Council for independent examination.  Subject to the recommendations of the examiner it will then be the subject of a referendum of the residents of the Parish.  If it is supported by a majority of voters it will become part of the statutory development plan and its policies will influence the determination of planning applications.
Both the Highways team and our grounds maintenance contractor have been doing a great job of taking care of our village, as these pictures taken today show. But if you see something around the village that you think could be improved, let the Parish Council know. The Clerk can be contacted by email on
[email protected]
or phone on 07881 053536.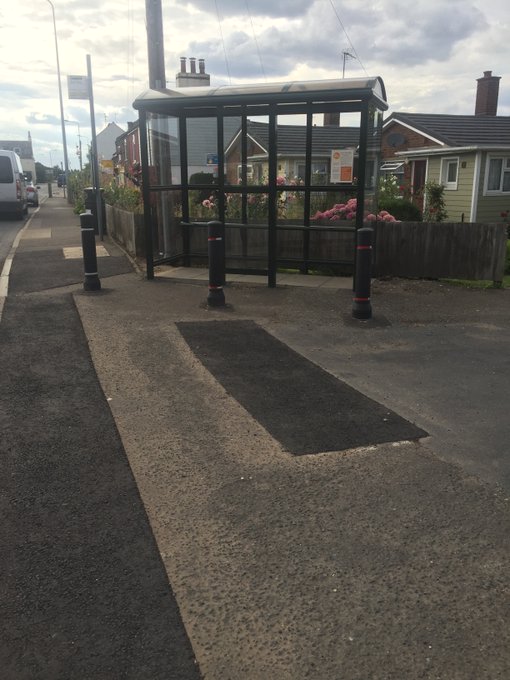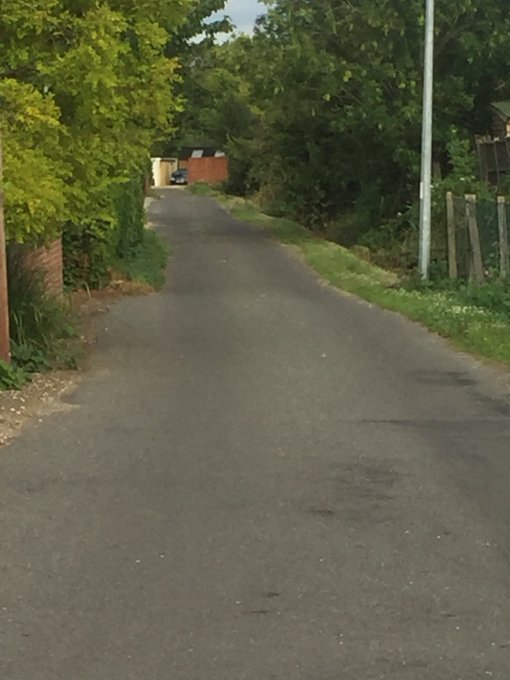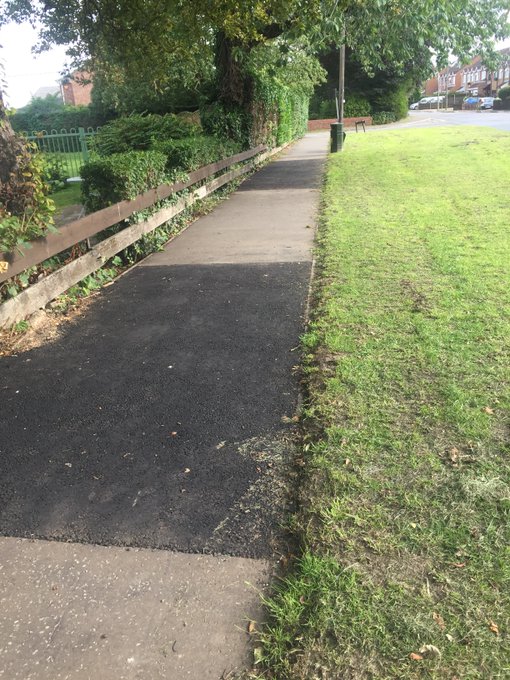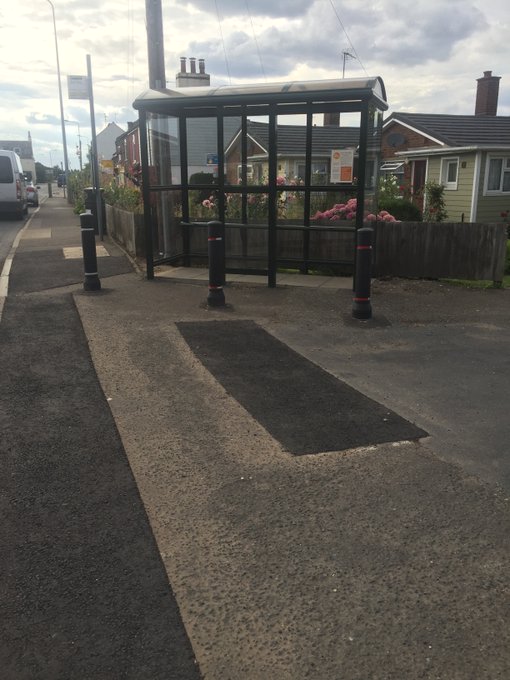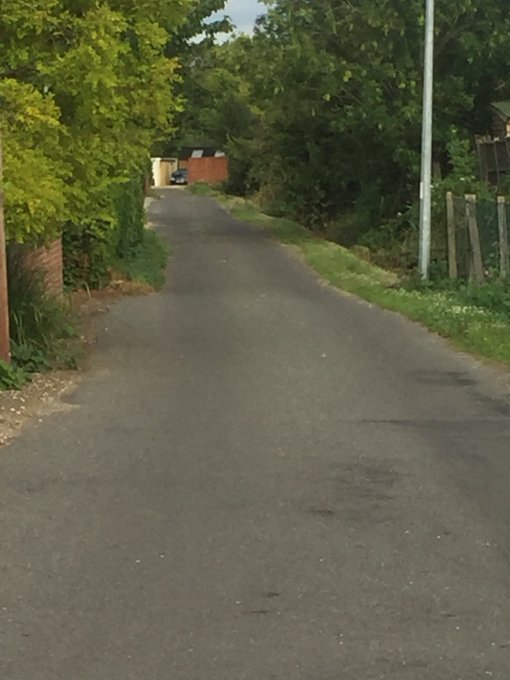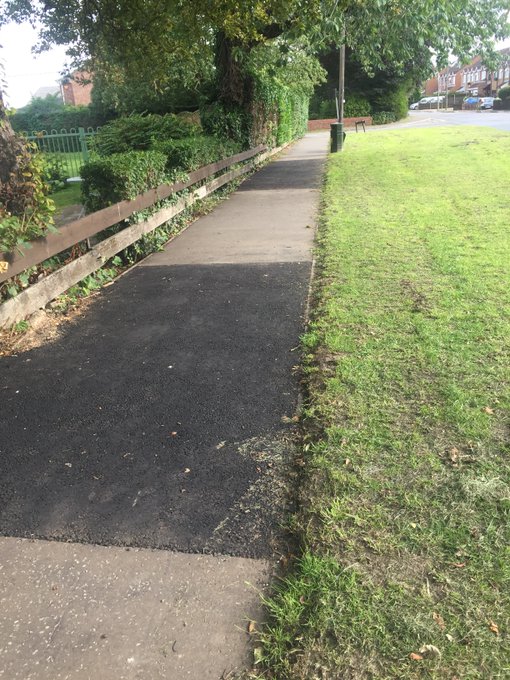 The Summer Reading Challenge is here
This year the
@NorfolkLibs
readathon for 4-11yrs is going to be an eBook bonanza all about funny books, happiness & having a laugh!
Terrington St John Parish Council
The members of Terrington St John Parish Council hereby give notice of their intention to hold the following meetings Parish Council meetings
via the online and telephone conferencing application Zoom at 7pm.
If you would like to attend any of the meetings, please contact the
Clerk for more details and support.
Members of the public and press are welcome to attend.  As part of the Parish Council's community engagement, a period of time has been included on the agenda for public participation when members of the public are invited to speak.
Ordinary Parish Council Meeting Dates for 2020
Wednesday 6th

May

Wednesday 3rd

June

Wednesday 1st

July

No meeting

August

Wednesday 2nd September

Wednesday 7th October

Wednesday 4th November

Wednesday 2nd December
The Annual Meeting of the Parish Council will be held on
Wednesday 6th May with the ordinary meeting continuing from this.
Terrington St John Parish Council website:
terringtonstjohnparishcouncil.norfolkparishes.gov.uk
Telephone: 01945 881551 or 07881 053536
Email: [email protected]

Have a look at Walking in Norfolk https://www.walkinginengland.co.uk/norfolk my website, which has hundreds of FREE walks to download and print plus details of all the walking clubs in the country and loads more information.
Discover first chapters of swashbuckling adventures and tall tales with the The Around the World in 80 Days podcast!
FREE episodes every week from our very own
, include 20,000 Leagues Under The Sea & Les Miserables
Listen now:
soundcloud.com/norfolklibrari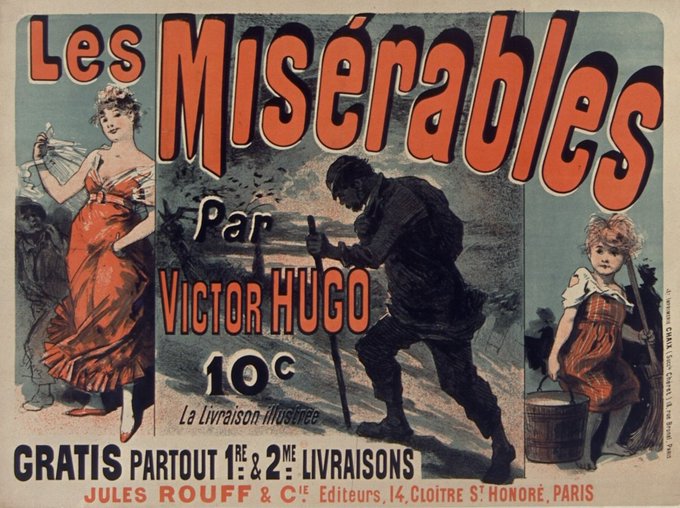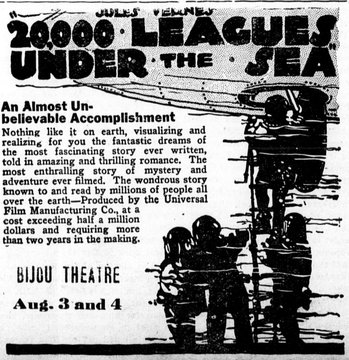 Terrington St John comes alive with colourful VE Day bunting and flags
We may be in lockdown but parishioners from all parts of the village have pulled out all the stops to decorate their homes and celebrate the occasion in beautiful sunshine by having a picnic in their front yard.
VE Day Stay at home
Let's take part in Terrington St John #VEDayAtHome #VEDay75 https://west-norfolk.gov.uk/news/article/803/ve_day_75_celebrations_in_west_norfolk_this_bank_holiday_weekend
VE Day 75 celebrations in West Norfolk this Bank Holiday weekend | Borough Council of King's Lynn & West Norfolk
VE Day 75 celebrations in West Norfolk this Bank Holiday weekend – VE Day 75 celebrations in West Norfolk this Bank Holiday weekend
WEST-NORFOLK.GOV.UK
Terrington St John Parish Council meetings move online
Wednesday 6th May at 7.00pm will be the first Parish Council meeting to be held online.
During the current COVID-19 pandemic the Parish Council meetings will be held via online video conferencing using Zoom.
Members of the public will be able to watch online and listen on the telephone via a link provided by the Clerk. The agendas continue to be placed in advance on the Parish Council website https://terringtonstjohnparishcouncil.norfolkparishes.gov.u… . If you would like to join the meeting please contact the clerk by email [email protected] or phone 07881053536 by Tuesday 5th May.
The first time you use the link it may take a few minutes to install Zoom. Follow instructions on the screen. If using tablet or smart phone you may need to download an app so allow extra time. There is no need to set up a Zoom account yourself.
Members of the public will be muted with the video turned off, and so will not appear on the screen or be heard. The exception will be if they are putting a question or are invited to speak by the Chair. If you would like to submit a question and wish to speak at the meeting, please inform the Clerk.
The Parish Council has had test meetings in this way and are confident it can provide a good experience while we are unable to meet in person, but we would like to hear your feedback on the experience. Please email the Clerk, Gail Robinson with any comments or suggestions.
Hold onto your clothing bank donations for the moment
While we are grateful for donations, we ask that people refrain from leaving bags of donations next to clothing banks as lockdown restrictions mean they cannot be collected and they will instead be sent to landfill sites.
Losing these donations to landfill will cost the charity thousands in lost stock as well as being an environmental disaster. Money raised from textile reuse and recycling benefits the Salvation Army as well as many national and local community-based charities. The Salvation Army's Lifehouses (homeless hostels) and food banks are just some of the vital services supporting people hardest hit by the coronavirus.
You don't need special equipment to make activities accessible for all when you
#StayInWorkOut
– household objects will do just fine! Use the
STEP tool so the whole family can enjoy the benefits of staying active. Find out more at
activityalliance.org.uk/step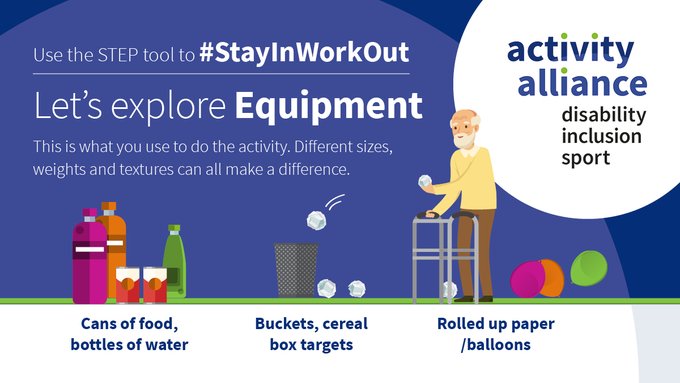 New dog poo bins in place to crack down on dog mess on Terrington St John's beautiful lanes.
There is no excuse for people not to clean up their dog's mess in the village thanks to the Parish Councils purchase of two new dog waste bins.
The new dog waste bins are located at both ends of a well-used walking circuit in the village, with one at the junction of Middle Gates Drove and Main Road, and the other at the end of Hotch Lane. The bins are a welcome addition to the other eight general waste bins, which can also be used for dog waste. All the bins are in various locations around the village and support the marvellous work of the two litter collectors employed by the Parish Council.
A spokesperson for Terrington St John Parish Council said "We are delighted with the  new dog waste bins as a way of helping to keep our village free of dog mess and hope that more of our parishioners with dogs will use the new bins."
Sadly, Middlegate Drove can be a hot spot for fly tipping. If you see any fly tipping in the village you are asked to contact the Clerk, Gail Robinson on 01945 881551 or email details to [email protected]
RecruitmentLeaflet_KingsLynnApril2019
Scam Alert – Telephone cold calls claiming to be from 'Norfolk Trading Standards' about 'payments to access money owed'
We are warning people to be aware of telephone cold calls claiming to be from 'Norfolk Trading Standards' about 'payments to access money owed'.
This follows an incident where a Norfolk resident received a call claiming to be from 'Norfolk Trading Standards'.  During the call the cold caller tried to persuade the resident to pay the fee, stating that he could 'guarantee that the fee was safe to pay' and that it was a 'legitimate situation'.
These calls are a scam and are not connected with Norfolk Trading Standards in any way.  Trading Standards do not cold call residents requesting payments to access money owed or refunds.
We always advise to be wary of claims made in telephone cold calls and to always treat unexpected calls claiming to be about financial issues with extreme caution.  Never give or confirm any personal and financial details when telephone cold called even if the caller knows basic information about you.
If you receive this type of call do not give or confirm any personal information, hang up, wait five minutes or use a different phone to report it to us via our partners the Citizens Advice consumer helpline on 03454 040506.
Scam Alert – Emails claiming to be from 'TV Licensing'
We are warning about emails circulating claiming to be from TV Licensing stating that 'Your TV Licence will expire' and then offering a link to 'Please Set up a new Direct Debit Now'.
These emails are not from TV Licensing and anyone following the link will be taken to a fake version of the TV Licensing website which will attempt to gather personal and financial details.
It is likely that many versions of this email will be circulating using a range of different 'expire' dates.
TV Licensing offer the following advice for spotting scam emails:
Check the email contains your name – TV Licensing will always include your name in any emails they send you
Check the email subject line – anything along the lines of "Action required", "Security Alert", "System Upgrade", "There is a secure message waiting for you", and so on, should be treated as suspect
Check the email address – does the email address look like one that TV Licensing use?  For example, [email protected] Look closely as often the address may be similar.
Check for a change in style – often the scammers will take the real emails and amend them. Look out for changes in the wording used, especially if it seems too casual or familiar.
Check for spelling and grammar – are there any spelling mistakes, missing full stops or other grammatical errors?
Check the links go to the TV Licensing website – hover over the links in the email to see their destination and check the web address carefully. If you are not sure, go directly to the TV Licensing website.
Never provide details by email – TV licensing will never ask you to reply to an email and provide bank details or personal information
Scam Alert – Telephone cold calls claiming 'your broadband will be disconnected in 24 hours'We have received a number of reports about these calls in the last week with the common theme being a recorded message which delivers the claim and goes on to offer the call recipient press number options to 'speak to an operative to prevent disconnection'.If you receive one of these calls do not press any keys if prompted, hang up and report it to Action Fraud on 0300 123 2040.We are warning residents to be on their guard after receiving reports of male going door to door in the Watton area offering to undertake driveway work.It is possible these doorstep cold callers could move on to other areas around Norfolk.Looking for a Trader you can Trust? Try a Norfolk Trusted Trader. To search our directory and read feedback from their customers visit www.norfolk.gov.uk/trustedtrader
Anyone concerned about possible rogue trader activity in Norfolk can contact Trading Standards through our partners the Citizens Advice consumer helpline via their online reporting form or by telephone on 03454 04 05 06.
We always advise to never deal with cold callers looking to undertake work on or around your property.  If you are looking to have this type of work done only deal with reputable companies, you have researched and chosen yourself and have obtained a written quotation from.
Rogue Trader Alert – Doorstep cold callers offering to undertake 'driveway work'
These calls are not genuine and are likely to be used to seek remote access to computers, gather personal, account or financial details or attempt to take payments.
We are warning about telephone cold calls delivering a recorded message claiming 'your broadband will be disconnected in 24 hours'.
You can report suspicious emails to Action Fraud using their online form or by telephone on 0300 123 2040.
Watch out for scammers! OpAccessoryPoster
VACANCY FOR A PARISH COUNCILLOR
The Parish Council has a vacancy, and would like to co-opt a new member as soon as possible.  If you would like to apply please read through the attached Co-option policy or call the Clerk, Gail Robinson on 01945 881551 for more information.  TSJ Co-option-policy-2017
SAM2 flyer – Would you be able to help move the SAM2 signs in Terrington St John?  Speeding is a concern in Terrington St John, your help is needed to move these signs around the village.  Please phone the Clerk for more information.
Welcome to the official website for Terrington St John Parish Council.
Terrington St John is situated to the west of Norfolk, on the A47 between King's Lynn and Peterborough.
There are many facilities that serve this thriving and active community.  Among these include: a primary school, doctors' surgery, pharmacy, church, many clubs, a few local shops, restaurant and a friendly pub.
Ever wondered what your Parish Council is here to do?  The Parish Council is made up of 9 members who all live in Terrington St John or within a short distance and represent the village on various matters.  We are effectively the third tier of local government, the other two being Norfolk County Council and the Borough Council of King's Lynn and West Norfolk. We meet at  7.00pm  on the first Wednesday of the month at Ely Row Methodist Hall.  The public are very welcome to attend and we encourage people to speak during the open forum which is part of each formal meeting.  We discuss varying issues which affect the community and are directly responsible for:
The village play area on Old Church Road
Providing general maintenance around the village
The allotments
Bus shelters and seating
Litter bins and some street lighting
A village litter picker
We also make comments on all planning applications although the District Council or County Council make the decision.  We regularly discuss issues such as local roads and supporting local groups.
If you are interested in Terrington St John Parish Council why not come along to one of our meetings!  Or if you see an issue relating to the maintenance of the village, please contact the Clerk directly to make your report.
Please note that when you click on the documents on this website they will automatically download to your computer.